Specializing in driftwood artistry since 2014
We don't only make things beautiful. We make them work great as well.
At Oregon Driftware, you will find the most unique selection of hand-crafted products that you will love to look at and use. Unlike other driftwood artists, we take the time to mill the wood and also sand and finish the wood because we believe this will result in the most stunning look as well as added durability.  
Our Story
Started in 2014, we get inspiration from the natural beauty and shapes in driftwood.
Driftwood from the ocean can come from far away places and has a story to tell. We like to unlock this story or capture the essence of the wood in our projects.
We have developed our own processes to work with such challenging wood and create finished works of art.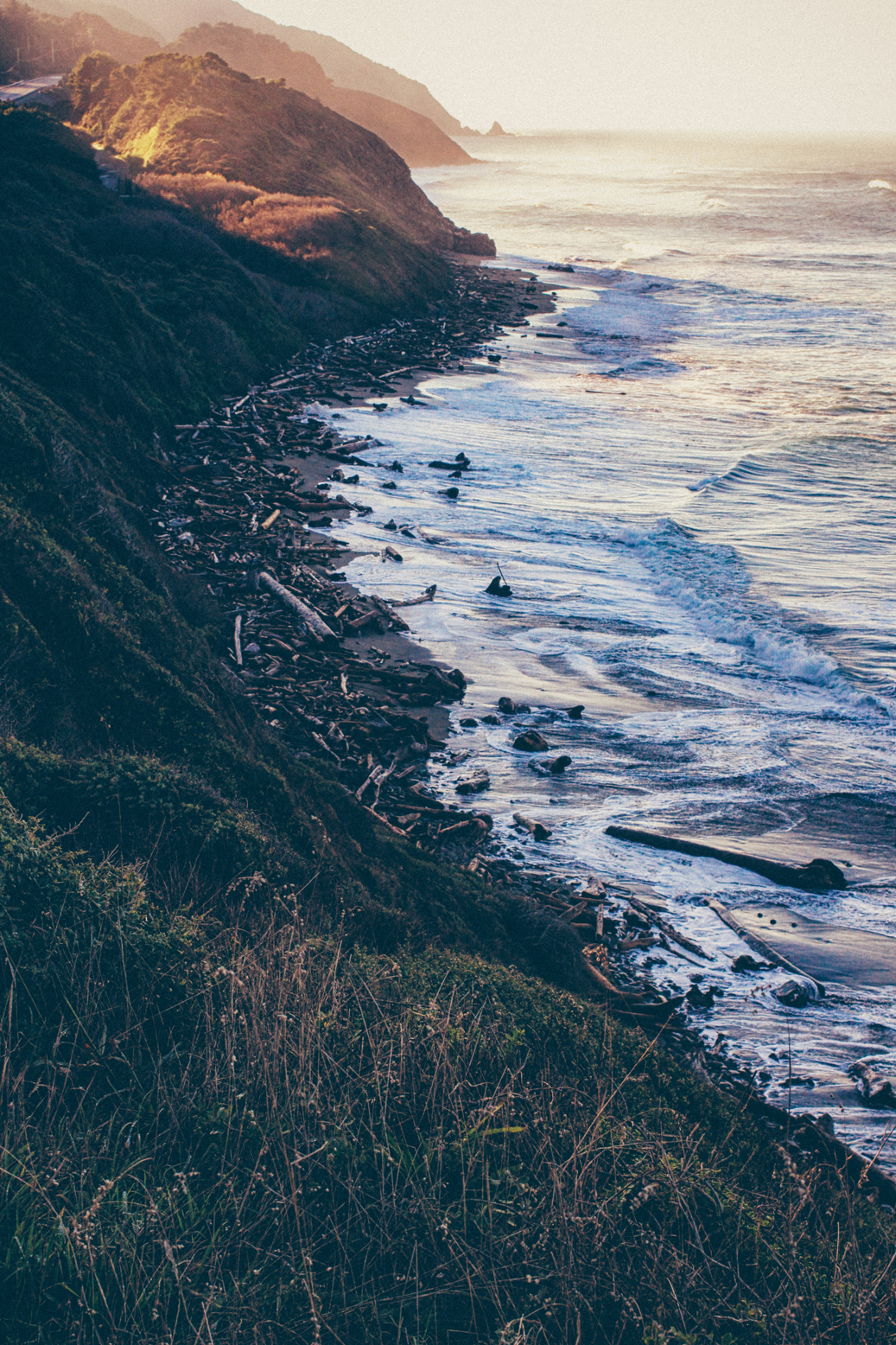 Our Creation Process
Crafting driftwood is a challenging process, but the possibilities for creativity with this medium are limitless.

Gather
We hand collect wood in our favorite places (often rocky shorelines) and sift through the piles of wood to find select, amazing pieces. Most driftwood is not suitable for woodworking, so it takes careful selection to find the right wood. We need large pieces to account for cracks and defects, so it's hard work to haul this wood back up the hill!

Prepare and Design
Sometimes the shape of the wood dictates the design. Other times we must imagine if the wood will give us the necessary amount of material for a specific project. Both are challenging and rewarding processes.

Craft
This step includes the milling of the wood from raw logs into usable lumber. This is an added step that most woodworkers don't have to deal with. We take it from raw logs to finished product. There are many different techniques and tools used to start to rough out shapes and then take it all the way to a refined piece of art. It is a very rewarding process!
Personalized Touch.
We create all of these pieces at our small shop in Corvallis. Each product is sanded at least 6 times and is coated with at least three coats of finish. All finishes are food safe and non toxic.
 We use two types of finish: salad bowl finish for utensils and spar urethane for artwork. 
Therefore there is no need to oil your product. Simply hand wash with soap and water. Do not put in the dishwasher.
Copyright © Oregon Driftware. All Rights Reserved